In a latest interview with the South Korean portal Inven, NCSoft spoke about the latest venture with the newest MMORPG that is set to release on both PC and Consoles, Throne and Liberty. Previously titled as Project TL, the game had gamed a niche audience waiting for news about this, thinking that this project would be the newest addition in the series of the Lineage games. It is now confirmed that this was indeed the plan, but NCSoft decided to go a different direction with a new IP all together. Project TL was silent for many years until earlier this year, when a trailer released teasing the game and showcased some action combat and exciting story-based content. 



In the interview with Inven, questions of delay due to COVID came up, and the Korean Developer (NCSoft) stated that though there were difficulties in the beginning due to being able to present the game to users, the game was instead rolled out to internal staff to test out with over 4,500 NCSoft Employees to make sure that the game was in its best shape. The team is interested in showcasing the entire process of developing Throne and Liberty, and will be sharing both contents of the game as well as stories of how the game came about. Discussions about turning the new IP of Throne and Liberty into novels, webtoons or anime was also brought up, with the team stating that though the opportunity hasn't arrived yet, they have been preparing for it for quite some time in order to make it happen.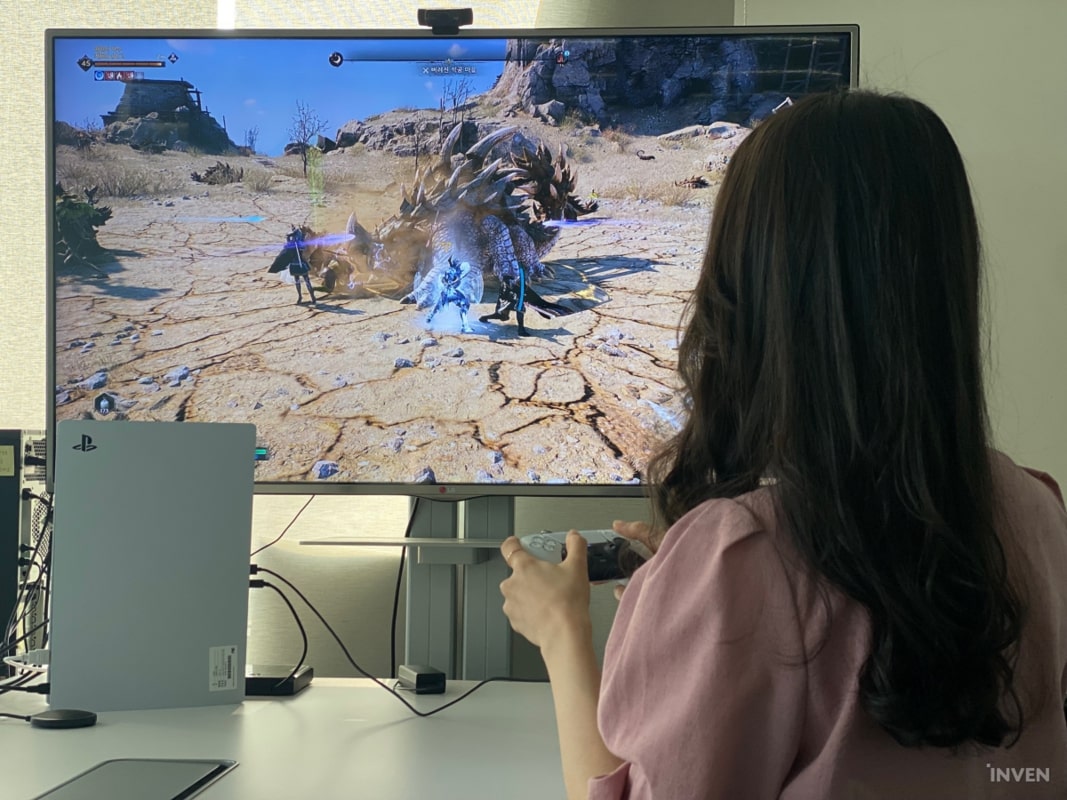 NCSoft states that the game is scheduled to launch in Q4 and business models will be announced this Summer, addressing concerns about having the game be fun and how when a player begins a game it is part of their life, and they want it to be a good memory. Whether or not they address the Pay to Win worries, which is fair given their past with Blade and Soul and other titles, we will have to wait and see this Summer. One thing is for sure, the game will be releasing on both PC and PlayStation 5 – though the team does state "Next Gen Consoles", but we will see if that does reach Xbox Series X. Project director, Choi Moon-young ends the note saying:
"I want to make a game that is enjoyable in and of itself. Now I want to make a game that is authentic. Personally, it's not necessarily a game, but when you see a product, you're like, 'Did you think about this and make it?' There are times when I am impressed. For example, there are meticulously crafted pieces in the game, even where "it's a place where no one is going to go, so I'm going to make it roughly." Like there's a hidden mission in a place where no one is going to come. I want to make a game where those little details lead to an impression of the whole.

There's talk of a business model, but I think in the end, a well-made game will definitely have a user who will look at it. Yen tries to make even the most invisible things good. I try to make even 1 frame come out more smoothly, and I worry a lot about trying to make the rendering natural so that the awkward parts don't go unnoticed. I want to make a game like that."
Only time will tell if the game lives up to its promise, for now if you're wanting to know more about Throne and Liberty, check out my latest video on it.