Since 2010, David Angel has been experimenting with different sounds and genres. Starting from his Rock and Metal roots, to Ballads and other forms of expressions. With the first release of his demo EP, My Gothic Memories, meant to accompany the overall sentiment of his first novel, A Gothic Romance, experimentation with different genres and sub-genres were showcased, leading him to start his first Nu-Metal project, The Broken Poet Society in 2012. In 2018, after the death of his father, David decided to change the way his music was to be produced bother lyrically and sonically, by releasing his sombre-based EP, Reborn.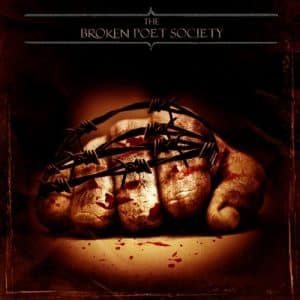 The Broken Poet Society is a Nu-Metal band project created by David Angel in 2011. The first single, 'Staring', came out in 2012 which infused Spoken Word Poetry with horror elements, and inspirations from bands such as The Doors, OTEP, Nine Inch Nails and Deftones. In 2012, 'Amongst Those Dead' was released as the second single, recorded at Toneland Studio in Burlington, Ontario. The song was the first from the group to hit the radio in Canada, starting with 98.5 FM CKWR, which marked the ascent of the project. Since 2012, there has not been any active music, but remains signed under the Colorado-based record label, Prophecy Records. New music is set to release in 2023, with a full fledged EP.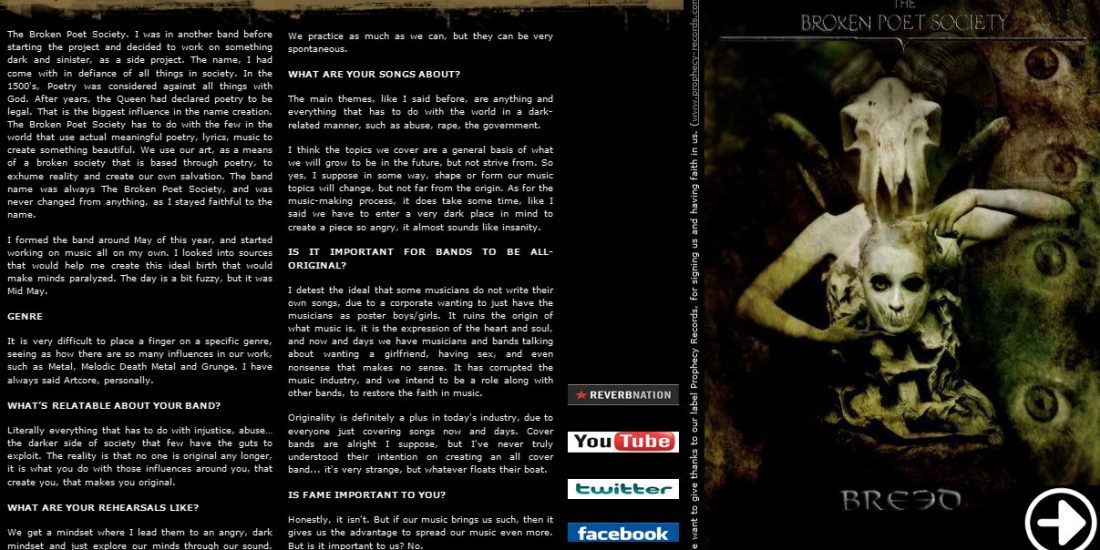 Guitar Justice Magazine Volume 12
Back in 2012, Guitar Justice Magazine interviewed David Angel on the nu-metal project, The Broken Poet Society, along with what inspired the singer to dive deep into this type of music.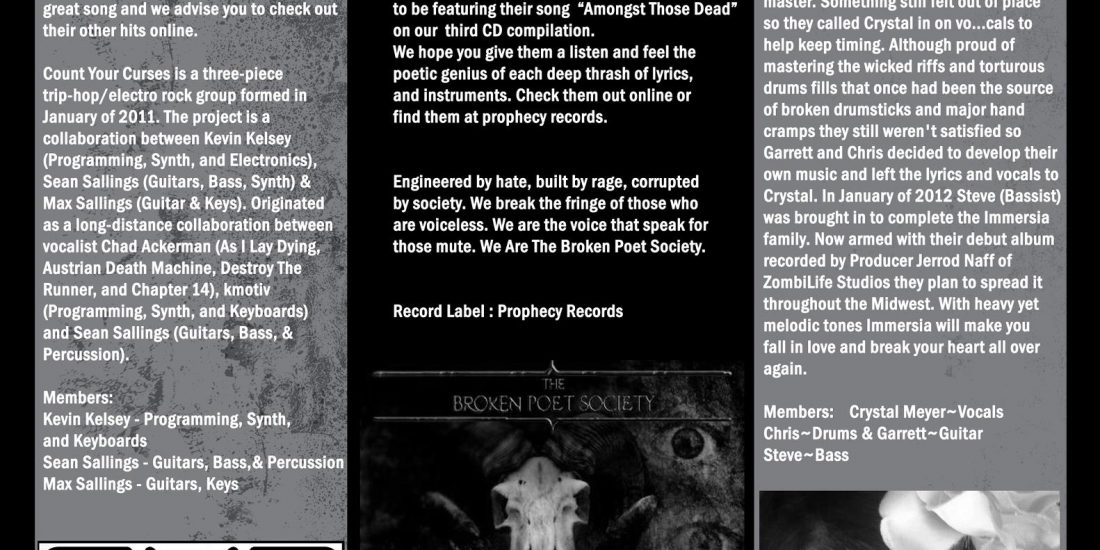 The Dead Timez (2012)
Back in 2012, prominent online magazine, The Dead Timez, featured The Broken Poet Society in the September issue, and added Amongst Those Dead as part of their third CD compilation of artists they featured.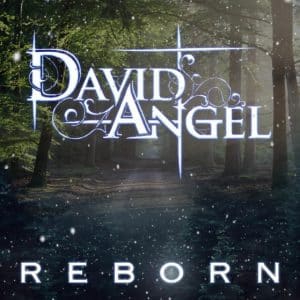 Reborn brings forth a new sense of freedom from internal chains, while confronting all the negativity and darkness one has inside. The album is emotive in its own right, with topics about letting go of your past and moving forward, to having doubts in oneself and overcoming the odds. Bringing together a ballad background, while some tracks bring a more orchestral and epic grasp – the conception of depression, hope, despair and forgiveness merges into one. Inspired by real life events, David Angel takes his roots in poetry and combines it into something unique and different – with original tracks like Goodnight Kiss, transformed into a more epic journey, and becoming almost a continuation of the original version released in 2010– the music transfixes on the idea of Hope.
"This record is in many ways a debut album, and I like to think of it as such. To me, it's my debut. Reborn truly is a psychological journey through the dealings of day-to-day darkness. From depression to reaching for hope, yet falling short. I think we all in suffer from loss in some way or form, and this album was mostly set to let people know it's fine, it's natural, and you can recover. But, through this record I found serenity and it was my way to grieve personal losses. Reborn is an album that is first and foremost a story, a rather intimidate one. From the piano solos, to the emotive recollection of one's past – Reflection and Recovering is the main theme of this project, but more important this is about picking yourself up after grieving and trying to realize that these experiences are what makes us human. This album has been in the works since late 2017, and it is the first of many beautiful projects to come. I'm truly proud of what it is."
Reborn was created in collaboration with J. Oskar, one of Finland's finest composers adding orchestral pieces to 'Goodnight Kiss' and 'Behind These Eyes'. As well, working with the incredible Jurriaan van (Jurrivh) on tracks such as 'Fate No More', 'What I Would've Done' and 'Believe'. The album was Mixed, Mastered, and Distributed by Prophecy Records.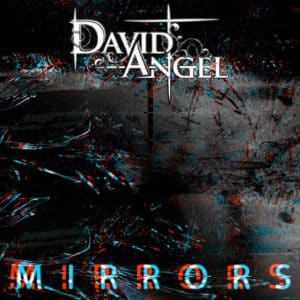 Mirrors is the first EP from David Angel after the release of Reborn, experimenting with new flavors of Pop and Alternative music, adding some flavors of hip-hop and gothic rock music. The idea of the record is about telling a story of self-reflection, acceptance and moving forward in life. Set to release on July 7, 2020 – as there are 7 songs, and each song is set up to be a reflective one, much like a mirror that you're breaking to move forward. As the myth goes, there are 7 years of bad luck when you break a mirror, and when you look back in your life on what you could've done better, the saying goes: "Hindsight is 2020".
"I think after so many years of writing about darkness, and waves of sorrow, I wanted to really change it up. Mirrors allowed me to really look at my own reflection, and experiment with new sounds, genres, instruments – down to the mixing. This is my follow-up EP from Reborn, which is a completely different vibe. The song I remain most proud of in Mirrors is 'To Be', which speaks on self-acceptance and understanding. When I began writing the EP, I could really decide on 7 songs and I only noticed afterwards that subconsciously I had written a lot about self-reflection and moving forward. That's how the name came to be, and lyrically I am incredibly proud of what we managed to create."
Mirrors is now available everywhere, produced by David Angel, Rebbel, Vocirus, TunnA Beats and Trippop. The album was Mixed, Mastered, and Distributed by Prophecy Records.