Revelation Online is a name that most MMORPG enthusiasts, and players, have come to know either in passing or through the legends of the gaming community about its interesting history. Launching in 2017, it was one of the most anticipated MMORPGs, with marketing and advertising being shown everywhere about this brand new Chinese MMO, coming from NetEase Games. Russian publisher (at the time), My.com (now known as My.games) was to be the publisher, and had a history of publishing massive MMORPGs, such as Skyforge, Cloud Pirates, and Allods Online. 


Unfortunately, soon after launch, things went south as the player-base had found plenty of issues within the first year of the game's release. Issues such as localization, server stability, customer support, and even accusations of corruption within the company with both Moderators and Community Managers participating in tactics that were considered unprofessional. Sadly, it did not end there, as the company had then followed up with adding Pay to Win elements in the game that eventually was the finishing blow for many in the community. So obviously, I figured it was time to go back and see how the old gal was doing.


For a full review on my experience in Revelation Online, check out the video below:
Revelation Online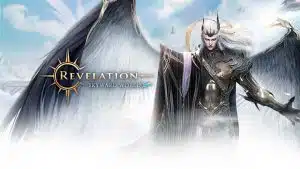 The NetEase MMORPG, Revelation Online, has been online and pushing through since 2017. Going back in 2023, checking out the content and what the game has to offer, it's time to see if the game is worth coming back to.
Operating System: Windows
Application Category: Game
Pros
Some Cool UI Systems
Stall System
Cons
Population Practically Non-Existent
Incredibly Pay to Win
Localization
No Content Update Since 2021
Stamina System