It looks like Bluehole Studio is not done pushing TERA into the hands of new players. A competition has begun, titled the "2021 TERA World Dungeon Challenge". Starting on December 13th, and ending on the 19th, players have a chance to compete against other TERA players around the world playing the PC version, for a chance to win up to $11,000.
Imagine a worldwide competition between North America, Europe, Korea, Japan and South East Asia, for the best leaderboard time in a dungeon. That's exactly what this is. Players can see their leaderboard scores at the official page here, with the region's #1 place taking home $1,000 and a special title in-game.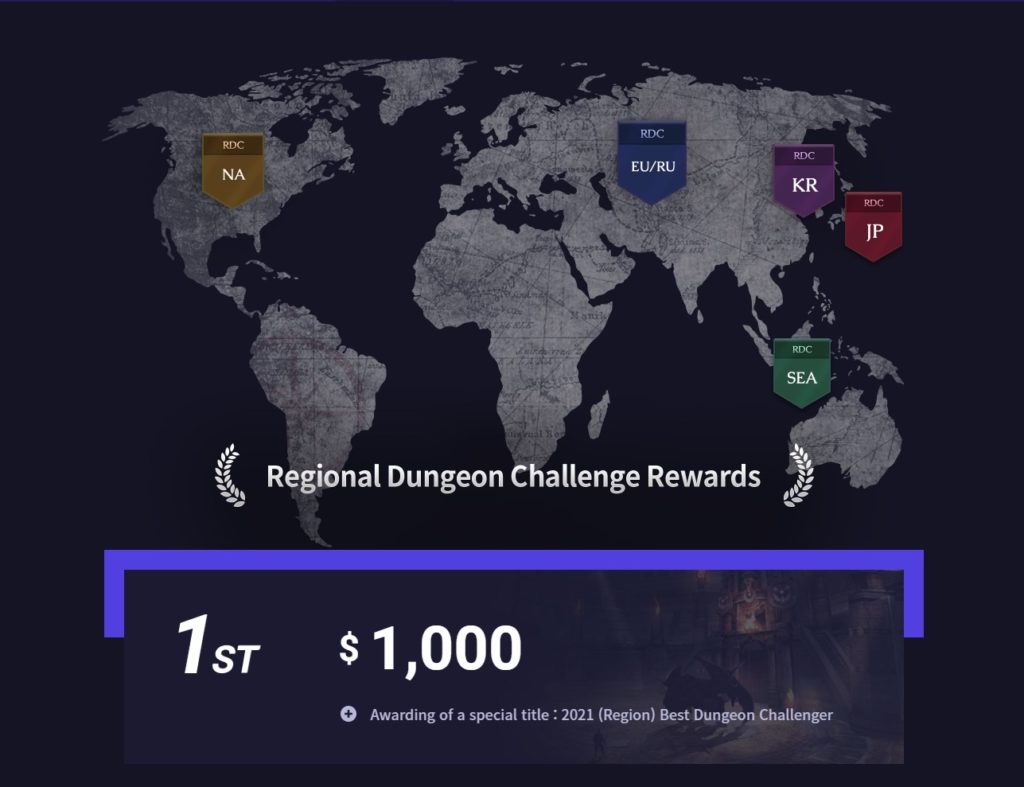 As for the world champions that are to be announced on the 21st of December, the First Place winners will win $10,000, with Second Place winning $3,000 and Third Place winning $1,000, all with their own titles, and even a special NPC in-game which will have the name of the best player in the world. 
So if you're playing TERA on PC, and are looking for a chance at $11,000, why not fight it out in this exclusive global competition? Find more information here.