Today, the world of MapleStory cries out, as it has been officially announced that the global servers for MapleStory 2 will be closing on May 27, according to a notice posted to the game's website.

I had the pleasure to play MapleStory 2 back in 2018 while it was in testing and after it released, with my team over at Ascendum Gaming. Now, less than two years since its launch, the game will be closing all its servers. The MMORPG brought different traits to the free-to-play market, from raiding, pets and mount systems, housing and customization, and so much more. The game even offered a Battle Royale mode in the same year, which was linked to the original game.
"We are forever grateful for your patience and dedication to MapleStory 2 as we tried to rework the game starting with Project New Leaf, but ultimately we've decided that we will not be able to provide the type of service that would live up to your expectations," the developers said in an announcement post. "We took a hard look at the current state of the game and its future roadmap, and sadly reached the conclusion that it would be difficult to maintain long-term continuation of the game while remaining true to what made MapleStory 2 your MapleStory 2."
As stated on the official website, starting today, players won't be able to purchase any of the premium currency (Blue Merets and Meso Tokens) for the game, and refunds will start processing for any purchases made between December 11, 2019 12:00 AM PST and March 18, 2020 8:00 AM PDT. Refunds will be made in NX, the premium currency used in all Nexon titles.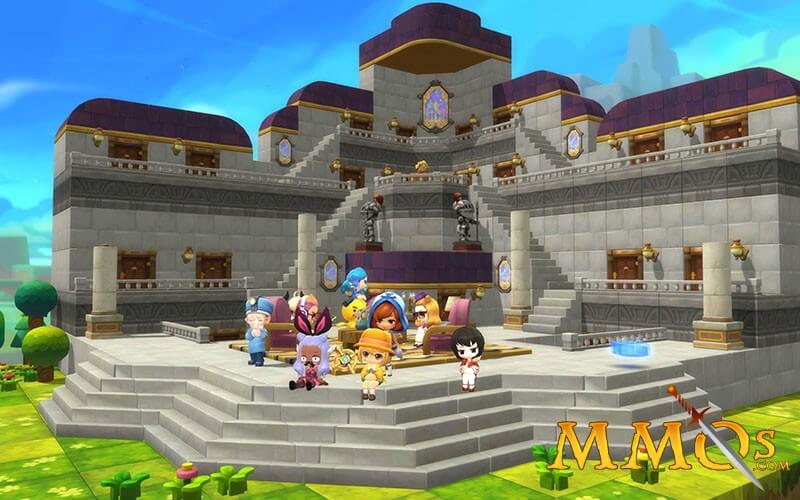 Nexon will continue its service of MapleStory 2 in Korea and China. However, based on a similar post on the Japanese MapleStory 2 website, the servers for Japan will also close on the same day as the global servers.
As previously stated, it is sad to see that the game, much like any game that goes through this process, be shut down. The game had a fun and short storyline that didn't require players to spend endless amount of hours to level up, and didn't offer any pay-to-win advantages unlike its previous title, Maplestory. We wish the team over at MapleStory 2 best wishes during this time. You can keep up with all the news on this process on the offical MapleStory 2 website and twitter.