It's official! Ghost of Tsushima is coming to PS4 on June 26! Though, the community did think that this was going to be exclusive to the PS5, it seems that PS4 will be the platform they release on. Originally being announced on the Playstation Blog, new images rose from the ashes to show off the game captured on a Playstation 4 Pro.
The trailer for the game released today as well, which showcases the hero of the story, Jin Sakai. We've seen the world in Ghost of Tsushima being teased at global gaming events, but it seems the studio wants to show players a taste of the characters involved in the overall story as well.
Apart from the trailer and story information that we were given, it seems that there are pre-order packages available as well! Now, those that know me, know I am one of those people that say: Don't Pre-Order. Wait until the game is out. However, these bonuses are pretty damn good, and if the game plays as amazing as it looks, it may very well be worth the costs. Here are the different editions.
Digital Deluxe Edition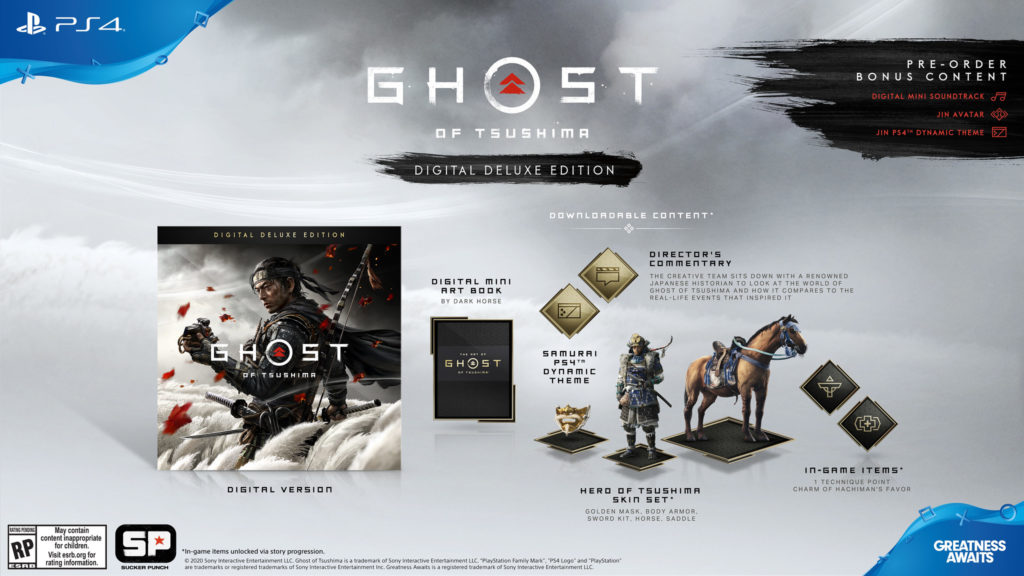 Special Edition
Collector's Edition
Personally, I'm excited to see what the studio and the game brings to the table. After all, Sucker Punch rarely misses when it comes to video game development. To stay informed on all this Ghost of Tsushima, check out there official website here.