In an announcement on their official Twitter page and forums, Stormhaven Studio announced the launch of Embers Adrift – a brand new, PvE-centered MMORPG. The fantasy setting epic adventure has been in development for many years, and I remember interviewing the studio head back in 2015 when the first iteration of the game was called Saga of Lucimia. Of course, since then the game has been completely restructured and changed from being part of the Saga of Lucimia IP, into the game that it has become today.


However, after all those years of development, the game is finally set to release on October 15, 2022.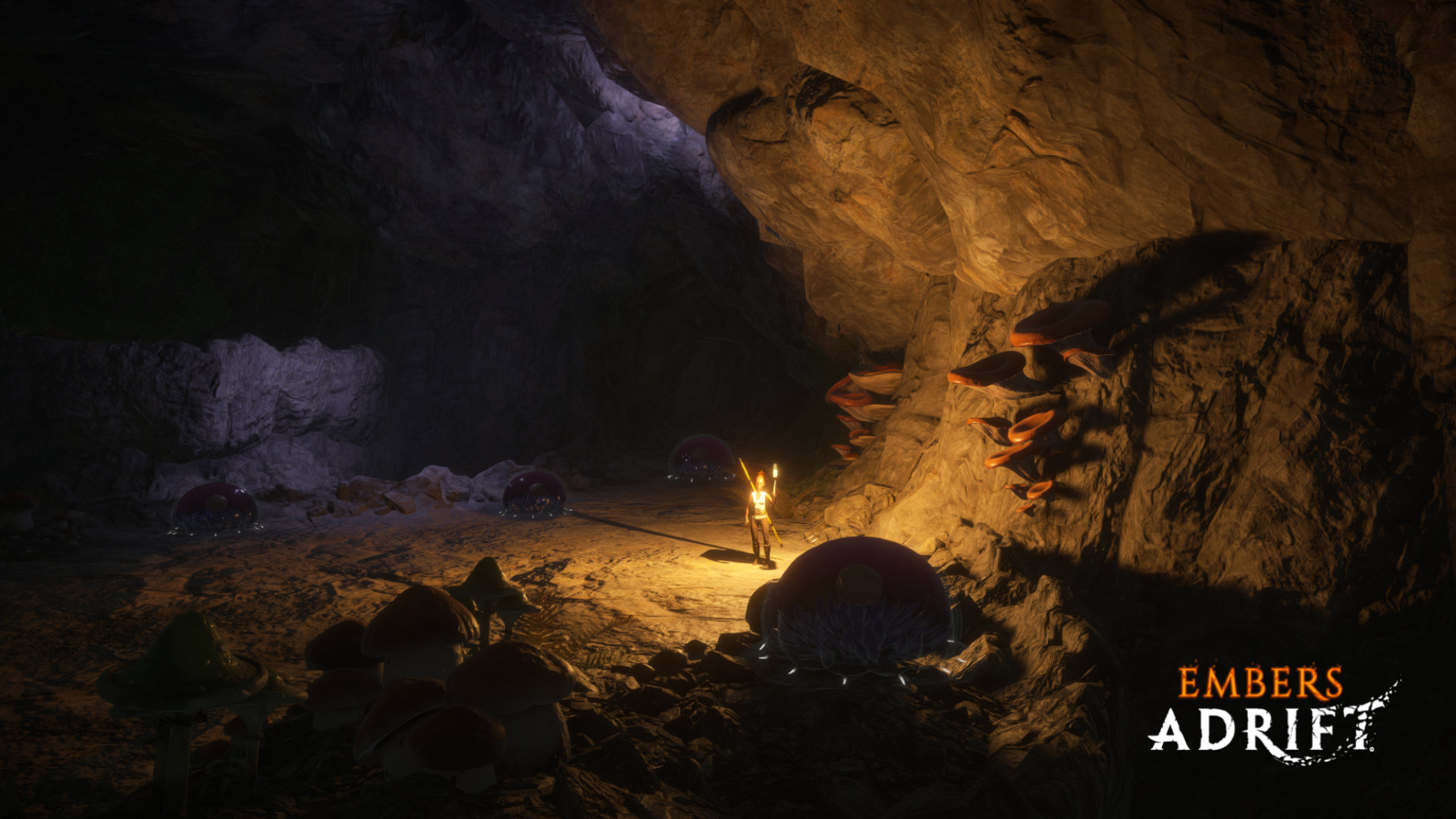 For MMORPG fans out there, the game has been in development by this indie team of developers that have made this passion project a reality. The game is subscription-based, so interested readers can expect to purchase the game – which will offer some subscription time in its initial offering – and require to subscribe in order to continue their progress. As for the reason for this monetization decision, they state on their FAQ, listed on their website:


In Embers Adrift you will always know exactly what the cost will be. Since it is subscription based you can be assured that we will never have micro transactions. This means you will never be bombarded with cash shop items, pay to win mechanics, loot boxes and all those other cash costing "features" you may see elsewhere. This also means that our development teams will always stay focused on the core game for all players to immerse themselves in. – Source

As for the platforms this MMORPG will be hitting, currently it will only be available on Windows and macOS. For those interested, the requirements are listed below thanks to the FAQ listed on the Embers Adrift website.
Though the game is a pure PvE MMORPG, it does offer a wide variety of features. From both static and dynamic campaign-like questing, day and night cycles that affect both world and mob behaviours, and more such as:
There is quite a bit to do in this new MMORPG, and it's great to see studios rise up from the ashes, so to speak – and create something out of pure passion. So, for readers that are itching for a brand-new MMORPG, particularly one that won't call on your wallet like a mythical siren as Xsolla rubs their hands together in anticipation, as if a scene out of Midsommar – then Embers Adrift may be for you!


For a full list of prominent features, readers can check out the image below, provided by the Embers Adrift forums: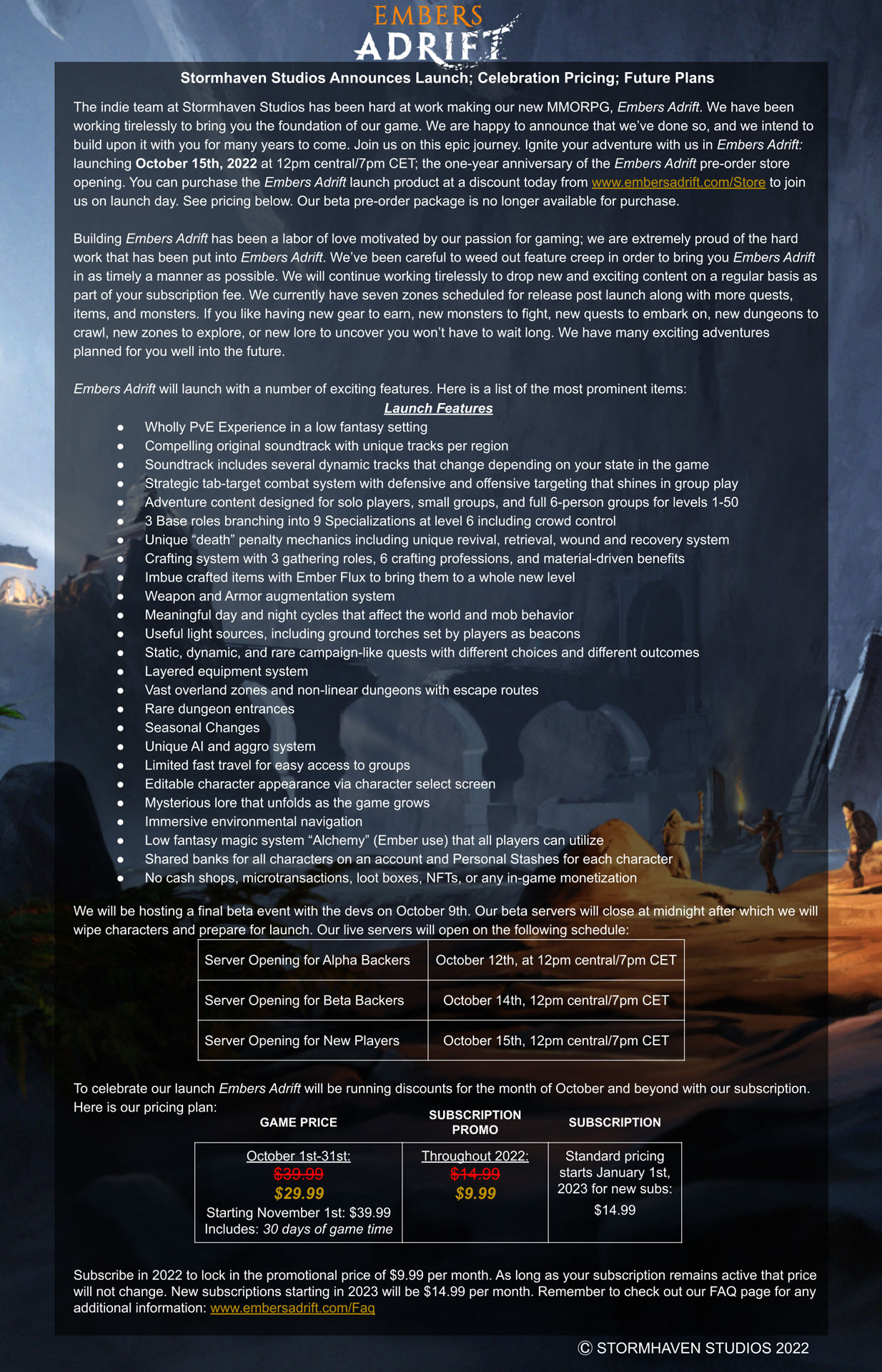 Congratulations to Stormhaven Studios, and I wish them a successful launch on October 15. A reminder that Embers Adrift is only available on Windows PC and macOS, and currently has a promotion with discounted prices for both subscription and base-game costs.