Earlier today, it was caught both on Gamstat and PS4Patches.com, a new listing on the PlayStation Store – Bless Unleashed. These two sites monitor any and all updates, patches and new listings to the PSN Store.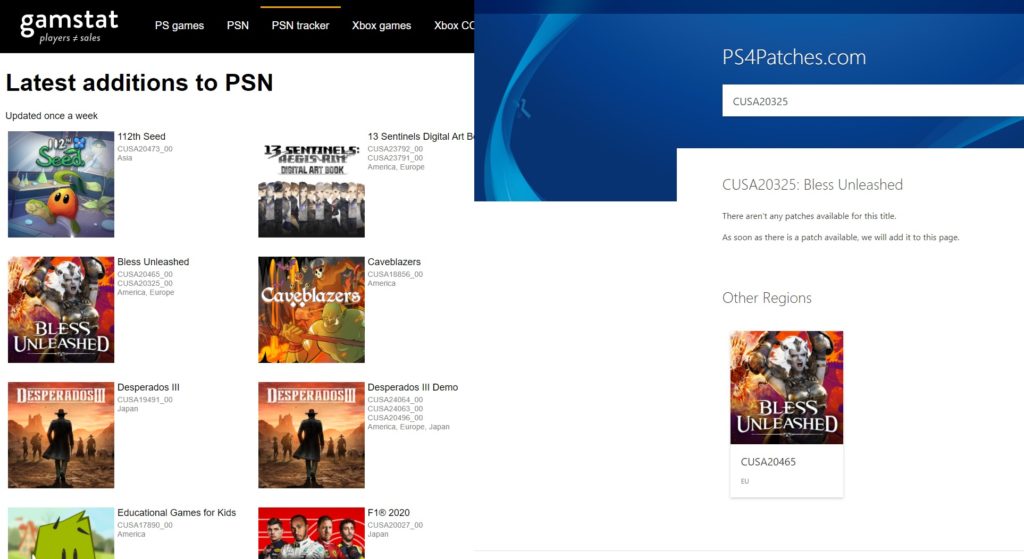 So what exactly does this mean? We do know that Bless Unleashed was originally released on the Xbox One, seemingly as an exclusive, timed if anything. Though we already know that there would be a PC version for Bless Unleashed, as ballsy a move that it is, coming in 2021 – along with a report of the PS4 version coming this Fall, but that was all but confirmed by the Bandai Namco team. To be honest, it's looking more and more like that is the case. So, if all is going to plan, expect Bless Unleashed on the PlayStation Store for the PS4 this Fall, and join a similar yet different MMORPG adventure.


I will give it credit though, the game is doing much, much better than it did with its previous IP's, such ass Bless Online on the PC – which was something that MMORPG history may never forget. But I'll give benefit of the doubt to Bandai, after all when have they really let us down? We'll be updating this story as it develops.