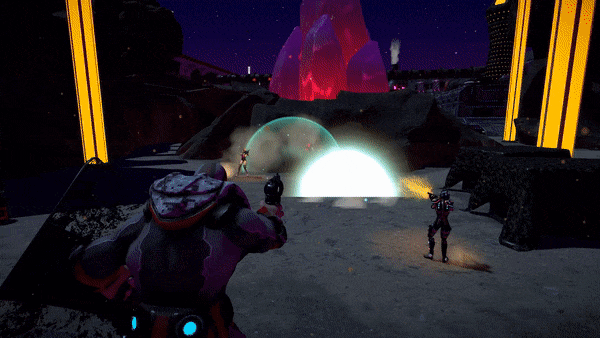 The game just recently released on March 3rd, and has gain quite a few accolades, including being Winners of PS Talents 2017: Best Competitive Multiplayer Game. Asking this for the players that are currently following the game, but what can you tease the community with what is to come for upcoming content?
The upcoming content that we will be adding to the game are squads and new maps, game modes and characters.

Holfraine is a game with constant updates and maintenance, adding everything possible to improve the game experience and new elements so players can enjoy playing.
It's no secret that the game has had its issues and bugs with creating matches, as it is pretty much the norm with most games that are starting out, but I'm hoping that the studio will keep to its word for content and updates, and I do wish them the best with their title. It's a fun little gem, and I'll be keeping my eye on it for upcoming news and information.

You can check out more information on Holfraine on their Official Website.
Check Out The Video Version of this Article Here: