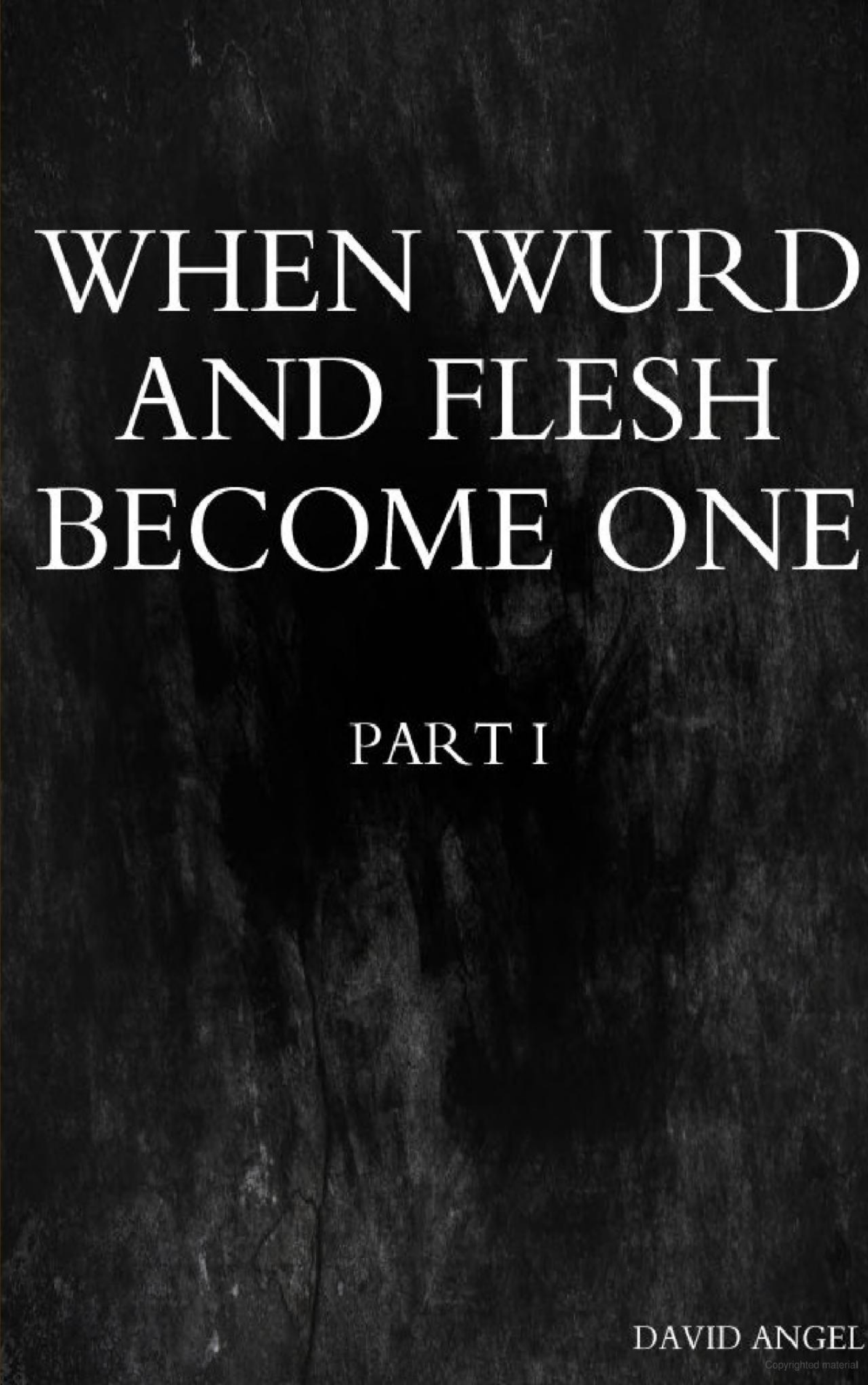 When Wurd and Flesh Become One - Part I (2013)
A collection of poetry from David Angel, with Award-Winning poems such as A Witch Burning in Bitter Snow, Eye's Blessing, and As Dawn Embraces Me. In this very collection, readers will enter a world full of words, collecting from previous works - lyrics, poetry and short stories. In When Wurd and Flesh Become One, readers will be transported to different worlds, each with their own message.


The poetry posted here on Sarumonin.com, is copyrighted and distributed globally. These poems may be shared with others, with proper attribution. It is free to view and read here, but the full version will be available on Lulu.com,
🏆 International Who's Who in Poetry
2012-2013
🏆 Great Poets Across America
2012-2013
As Dawn Embraces Me
…the sight of trembling turquoise-coloured skies,
Painted with the fires of crimson,
Yet orange sun,
Is simply irresistible,
Slowly saturating and relishing in its changing iridescence,
As the clouds relocate themselves into the perfect position,
Lying down on the light coloured green grass,
Watching a perfect beauty,
As if Picasso himself had as well sat down,
But on Mount Everest,
To paint these estranged constellations with a complexion of pulchritude and transcendence.
I gaze at this beauty…
And realize that there is nothing like this…
Nothing at all…
Nothing compares to it,
God the painter to this wonderful world, fluttering down into a deep and internal meditation.
And I the viewer,
It leaves me to wander in thought why anyone would try to destroy it. I embrace the air of this dream,
And remember anything is possible if you will it,
Follow it,
Dream on,
And dream until your dream comes true.
---

Eyes' Blessing
Her eyes lifted a sigh,
Leaving me breathless and sinless,
She impressed a tear on my chest,
Digging deep in the masquerade,
I wept in mourning,
With tears by her side,
I clasped her like 'morrow's had not come,
And my lips revolved around hers,
Ensnarling her soul,
Illusions of my grand appearance would encircle her entrance,
I entered the stage,
Unfurling my fallen wings of Angels,
And retracted to the thoughts of loss,
But soon,
Terror bestrewed its balsamic desires,
Her wrists crucified by fractures of sires,
A demand of forever blight courage,
Would be in a decade of her blood silken cure,
The dead of night approached,
The whining sheets of music,
That was entitled by the winds of plague,
Would embrace her arts,
In a twisted root of pyre bite,
Torments of vivid and chimes of twin black eyes,
Steal her pieces,
And accompany her love,
In a soulless treason,
Of desire and hope
---
A Witch Burning In Bitter Snow
Night unfurled from prisoned skies,
Bodies rising from exhumed homes,
It accrued like ravens in Rome,
I fell to my feet,
Where damnation`s reprieve,
allowed me one last wish,
The pale waning moon called to me,
Each costume I wore had a purpose,
I was given cold stares,
But in the glass mirror,
I saw the truth,
Plighted land through darkness,
I walked a funeral march,
In an age of greed,
They demanded heaven for wishes,
Uncured punishments were rushed,
Pleas unanswered,
With jezebeled lips,
Was one of my accomplices,
The death and birth of me,
As I rotted insane,
I smelled an asteer wolvesbone,
Gutless mortals tried to take,
Creation and destruction,
Over earth and hell,
She had looked at me,
With twin black eyes,
As I,
Crucified,
And sacrificed for the better of man,
Bonemeal saviours looking down on me,
With bitter disappointment,
She had started a fire,
To end my life,
There I was,
Screaming and yelling for help,
She said final words of goodbye,
My life was ended,
and reborn…