On October 11th, the upcoming action-rpg from publisher tinyBuild and developer Acme Gamestudio, Asterigos: Curse of the Stars will be releasing. Today, however, the game studio released a gameplay overview trailer which shows off the weapons available in the game, exploration and more.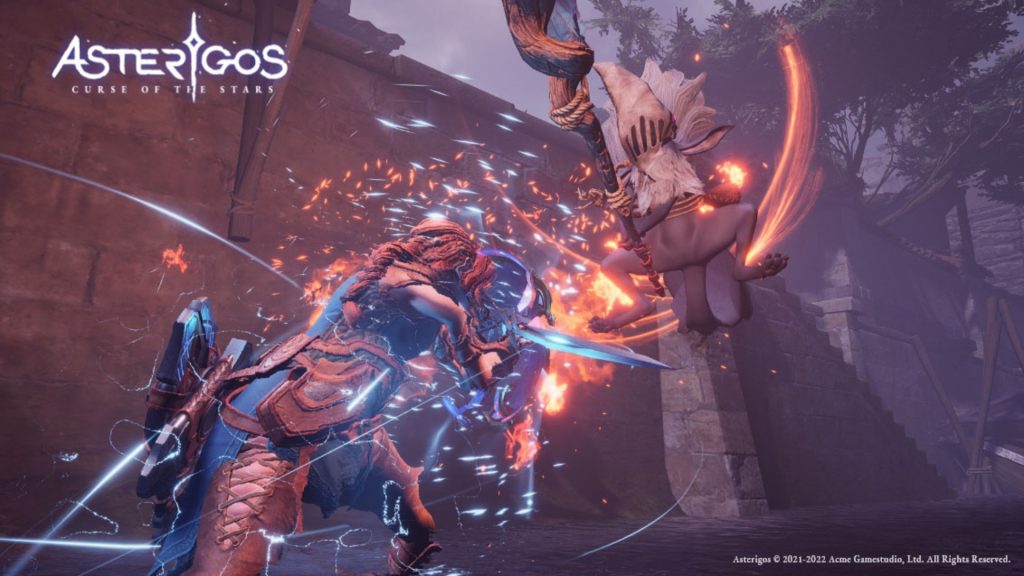 Asterigos is a high-fantasy 'souls-like' action-RPG set in a world all its own, but inspired by Greek & Roman mythology. Set in the forsaken city of Aphes, young warrior Hilda embarks on a quest to uncover its secrets, and discover the truth behind the terrible curse that has transfigured its inhabitants into deadly monsters.

Trained in arts both martial and mystical, Hilda wields a varied arsenal of weapons conventional and otherwise. From the familiar sword & shield, dual blades, spears and hammers to spellcasting implements like magic staves and enchanted armlets. – Acme Gamestudio
Readers that are interested in the game will be happy to know that Asterigos: Curse of the Stars will be available on PC, PlayStation 4 & 5, Xbox One and Xbox Series consoles on October 11, 2022. For more information on the game, check out their website here.